I'm an internet entrepreneur.
I strive to make money online as passively as possible.
I also help others do the same by sharing my experiences.
My corner area of the internet focuses on SEO, affiliate websites, and digital marketing.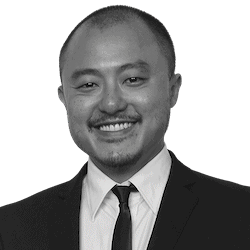 My Current Projects
I have a portfolio of niche websites monetized by affiliate commissions, display ads, or a combination of both.
I provide SEO, niche website, digital marketing, and branding services for clients to achieve top-of-mind awareness that leads to revenue generation.
I consult on film projects looking to bridge the China and US markets. I'm not taking any newer projects on here though as my focus is on the above.
My Life History (so far) – The Short Version
I'm not going to get into my whole life story, but do want to give some background of where I'm coming from – isn't that why you're reading the About Me page after all?
I love technology and when the Internet was a thing, I immediately jumped online all I could.
This was during the early AOL CD hoarding days. I'd buy magazines just because they came with an AOL CD with 30 free days. 
I jumped on AOL Instant Messenger and all the chat groups because it was cool to be able to talk to people I didn't know.
During that time, I also learned how to do some HTML to build websites on Geocities and AOL for fun in high school. That interest led me to study computer science during my first two years of college before switching majors to Marketing Management at Georgia Tech.
During my time in school in Atlanta, I started acting in indie films. That led me to head to the City of Angels – Los Angeles – to pursue an entertainment career.
I worked on a number of films, TV shows, commercials, and theater over the past 20+ years as an actor, producer, writer, and even as a director of a couple one-act plays in LA, China, and Taiwan.
If you've ever met anyone in the entertainment industry, you might've heard that it's not always full-time. I've had years where I made a living off of acting income, but there was also so much downtime because the jobs came in spurts.
If anything, my full-time job was as an audition-er, because that was what I was doing the most.
During the times where I wasn't on a set, I'd create small projects with friends to stay busy.
I always liked to create things from zero and found myself loving the journey of learning new things along the way.
Starting new projects is intensely FUN.
I founded mashup sports, an online-to-offline platform to connect people through sports. mashup originated from Beijing Flag Football, a flag football league that I started in Beijing with a couple other Americans.
We wanted to play American football in China and started with pickup games at the park before quickly starting a league for more organized fun.
I ended up not being able to raise enough money to build out the online platform. There were a number of reasons for that, which I might get into another day.
After that, I found myself developing and producing films in China and Taiwan. Again, starting new projects.
I eventually got steered towards affiliate websites because I was interested in passive income. I didn't want to just invest in the S&P, Apple, Disney, or other dividend stocks. I wanted something more fun.
I saw niche websites as projects and it grabbed my attention because it was a win-win for me. I'd be able to start new websites and earn passive income (eventually).
I've always stayed abreast of the latest technologies and would make websites here and there for small things. I figured that affiliate marketing would be easy and I could make a bunch of money passively.
But I didn't know a big component of successful affiliate sites – SEO, Search Engine Optimization.
As I dug into affiliate marketing websites and SEO, I quickly realized there's just so much information. I was a beginner and still feel like a beginner, prone to constantly make mistakes. 
I plan to share all those mistakes here for you to avoid my same mistakes in building your affiliate marketing website.
I will also share the successes to help you on your journey to success with affiliate websites.
There are many holes in my history here that I'll probably uncover through articles here as well.
Sign up for the newsletter to stay up to date with my latest affiliate website income reports, tips and tricks to starting a great niche website.
If you want to ask any questions or looking to collaborate on something, feel free to contact me directly at hello[at]yoyao.com or on the Contact page.
---